Start a Reseller Hosting Business
If you didn't know, most web hosting companies just resell web space provided by other companies — They rent servers and web space from larger companies in bulk and then sell that hosting to you. Even big companies like HostGator and BlueHost rent servers in a data center and in doing so, they are basically doing the same thing as the small guy, just on a larger scale.

Don't think this is only for computer experts, ANYONE can start their own, brand new, web hosting business with absolutely no cost or computer skill.

There are thousands of companies on the web that offer you almost unlimited reseller hosting options. Most of them, however, are based on a pre-paid principle, whereby you buy the hosting resources in advance and then try to sell them to your clients. This means another burden upon your budget.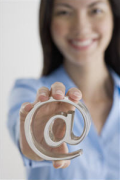 Wouldn't you love a FREE Reseller Program that allows you to sell web hosting services without having to buy them in advance? We've got it for you!
The ability to sell web hosting services without owning them makes this reseller hosting program perfect for anyone on a tight budget or no budget at all.
With this Reseller Program, you can create your own hosting plans and sell them under your own hosting brand — your customers will never know that you are actually a reseller of hosting services.
You can freely set your own prices: Your profit will be the difference between the wholesale prices and the retail prices, which you set for each product.
As a reseller, you don't have to take care of billing, server maintenance and customer support — we provide 24/7 support to your customers on behalf of your brand name.
With this Free Program, you can start your own web hosting business right now!